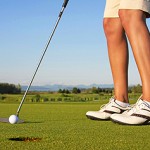 MRI Foot and Ankle Radiology Reports
All-American Teleradiology understands that to be successful we must act as a clinical asset to podiatrists with an in-office MRI. Our MRI foot and ankle radiology reports must be accurate so that podiatrists can base their clinical judgment on our findings without hesitation.
Most radiologists see a relatively low volume of foot and ankle MRI studies. All-American Teleradiology has built a team of talented foot and ankle specialists who have spent many years working directly with podiatrists to deliver clear, decisive interpretations. This includes experience working with professional and major college athletes. Our radiologists will communicate findings directly to the podiatrist when clinically appropriate.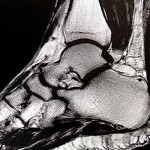 The high cost of healthcare often puts the patient in the difficult position of determining if a diagnostic test makes economic sense. We want to be sure the referring podiatrists and their patients get true value from the MRI by providing a clinically specific report, rather than a vague interpretation. In fact, we invite our clients to participate in our post-operative clinical correlation program, which gives us the opportunity to track our accuracy and work collaboratively to ensure the best outcome for the patient.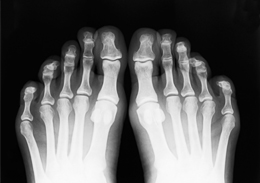 Choose All-American Teleradiology for your foot and ankle MRI and X-Ray radiology reports:
Experienced Foot and Ankle team that caters to podiatrists
Clear, Decisive Reports
Post-operative Clinical Correlation
Cost Effective
View our tips on foot and ankle positioning.