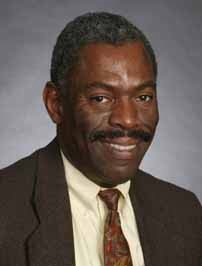 Andrew B. Campbell, M.D.
Pediatrics
Fellowship: Pediatric Radiology, The Children's Hospital of Philadelphi
Residency: Diagnostic Radiology, State University of New York at Stony Brook, New York; Pediatric Radiology, The Children's Hospital of Philadelphia
Originally from New York City, Dr Campbell is a proud graduate of the Bronx High School of Science, following which; he obtained Bachelor of Science from the Rensselaer Polytechnic Institute.  He received his medical degree from the Weill-Cornell University College of Medicine in New York City.  He completed his internship and residency in Pediatrics at UCSF-Ben off Children's' Hospital (formerly the Children's' Hospital Medical Center of Northern California in Oakland).  He served as staff pediatrician at the Bellevue Hospital Center, and on the faculty of the New York University School of Medicine.  After  four year term, he completed a residency in general Diagnostic Radiology at Stony Brook University,  followed by fellowship in Pediatric Radiology at the Children's' Hospital of Philadelphia.  He was appointed to the academic medical staff at the University of Maryland Medical Center, the Johns Hopkins Hospital and St. Christopher's Hospital for Children, with associated faculty appointments at the University of Maryland, Johns Hopkins University and Drexel University, respectively.  This was followed by teleradiology career with VRad (Virtual Radiologic Consultants) for 8 ½ years, prior to coming to All-American Teleradiology.  His interests include general radiology and cross sectional imaging, in particular, pediatric/neonatal ultrasonography.
See all radiologists.