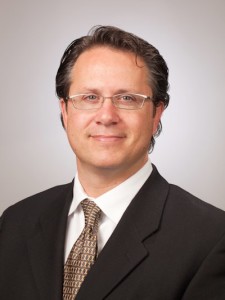 Mark E. Howshar, M.D.
Musculoskeletal Specialist
Dr. Mark E. Howshar, M.D. graduated from medical school at the University of Missouri-Kansas City after completing the combined accelerated B.A./M.D. program in 1993.  Dr. Howshar then attended residency training in Memphis, TN at the Baptist Memorial Hospital Diagnostic Imaging program.  Dr. Howshar then trained at the University of California-San Diego until 1998, fulfilling fellowship training in Musculoskeletal Imaging.  While at USCD Dr. Howshar's staff position was Clinical Instructor of Medicine.
Dr. Howshar now practices musculoskeletal imaging and interventional pain management in his native state of Wyoming.  In addition to the clinical practice of radiology, Dr. Howshar serves as the Vice-President of the Wyoming Radiological Society.  Dr. Howshar provides Medical Director and Radiation Safety Officer duties for several sites of service.  Dr. Howshar is involved in Peer Review processes in several states, and is actively pursuing faculty appointments at the University of Wyoming and the University of Colorado as a visiting clinical faculty member.  Dr. Howshar is also integral to the continuing development of a regional Accountable Care Organization.  Imaging and Outreach Business Development are areas of professional interest to Dr. Howshar.
See all radiologists.