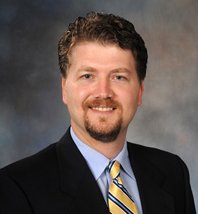 Michael P. Murphy, M.D.
Dr. Murphy graduated from with a degree in Biology from Oklahoma City University; attended medical school at the University of Oklahoma College of Medicine; and completed his internship at the University of Oklahoma-Tulsa College of Medicine. He subsequently finished his radiology residency in Memphis prior to pursuing a fellowship in Neuroradiology at Baylor. He resides in Oklahoma City with his family.
Dr. Murphy is well versed in the technical and diagnostic aspects of MRI.  He is certified by the American Board of Radiology and readily available for consultation.  Dr. Murphy is a member of the Oklahoma State Medical Association, American Medical Association and American College of Radiology.