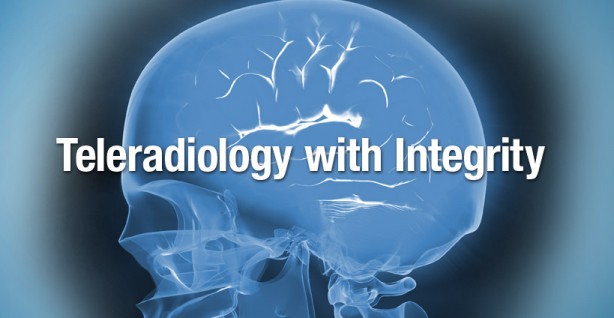 Radiology Reports
All-American Teleradiology takes a unique team approach to delivering high quality radiology reports. We employ a team of highly experienced radiologists, technologists, and operations experts who work in close contact with clients to provide the radiology reports and teleradiology support services that help you diagnose and be effective.
Decisive radiology reports and open lines of communication with referring physicians are the norm, not the exception.
Report Turnaround and Coverage
Routine final radiology reports are posted in PACS within 4 hours, STAT read final radiology reports are ready within 1 hour, and emergent reports are ready within 20 minutes. Our detailed and decisive reports are customized based on the needs of referring physicians.
View our sample radiology reports.
We provide 24/7/365 day, night, nighthawk, and vacation coverage.
You can also trust All-American Teleradiology for Second Opinions and Independent Medical Examinations (IME).
Subspecialty Radiology Expertise
Our radiology team includes board-certified and fellowship trained experts in Neuroradiology, Musculoskeletal Imaging, Body Imaging, Women's Imaging, Pediatrics and Nuclear Medicine. Neurological readings can be tailored for referring physicians to include level by level readings for spines. Our musculoskeletal specialists have worked with major professional and college athletes. We collaborate with clients to build an accurate surgical correlation program.
Modalities
CT
Mammography
MRI (extremity, low-field Open, High-Field including 3T)
Nuclear Medicine (board certified in Nuclear Medicine)
PET/CT
Ultrasound
Virtual Colonoscopy
X-Ray
Clients Served
Hospital-Based Radiology Practices (Nighthawk, vacation, locums teleradiology coverage)
In-Office Imaging: Orthopedic, Rheumatology, Oncology, Podiatry, Neurology, Pain Management, Cardiology, Multi-Specialty Clinics, ENT, Women's Health, and Family Practice
Imaging Centers
Urgent Care Centers
Portable Ultrasound Providers
National coverage
Workflow and Services
Our reliable, scalable workflow supports both non-emergent and emergent studies. Images are posted in PACS and available for remote viewing by our clients upon receipt of the completed study. Our surgical clients especially appreciate the FDA approved viewer.
Our wide range of clinical expertise and many years of experience in radiology management allow us to offer comprehensive teleradiology services and support backed by quality assurance. We collaborate with clients to provide customized teleradiology coverage, workflow and support that best suits your needs.
You can always count on excellent customer service with attention to detail. We have a vested interest in your success. Together, we work towards the best patient outcomes. This is why we provide teleradiology with integrity.
All teleradiology contracts include, at no additional fee, accreditation assistance, technologist consultation, strategic marketing assistance, equipment selection and clinical leadership to include Medical Directors.